You can make dreams come true through a Matsiko educational sponsorship!
Manish, once a homeless orphan begging for food, was named—student of the year in all of India!—and is now entering university to study cyber security, thanks to Matsiko's unique educational sponsorship and music program.
For $40 a month, you will empower an orphan or vulnerable child to achieve the highest level of education or vocational school that is available in their country, prevent child trafficking, and break the cycle of poverty for themselves and their family.
Matsiko World Orphan Choir
Called "Our world's treasure" by Disneyland in March of 2012, and "The greatest ambassadors for our world's orphaned and vulnerable children" by a former US Congressman, the Matsiko World Orphan Choir tours the United States to promote hope through education.
What Hope Through Education Looks Like
Click the arrows below to learn more
Lois
It's rare for a girl to be accepted to the University of Liberia in engineering, but because of the empowering sponsorship program of Matsiko, Lois will become one of the first female civil engineers in Liberia!
Matsiko lets you help one of the world's poorest children, like Lois, to break the cycle of poverty and achieve their greatest potential. By sponsoring a child, you can transform the life of one of our world's most vulnerable children through a complete education which will help them grow in wisdom, character and opportunity.
Educational Honor
Manish and his younger brother Abishek were orphaned and abandoned. Alone, and seeking whatever help they could find, they ended up at a crowded public train station – an environment where traffickers lurk to exploit children, just like them! Thankfully, legal authorities found them first and brought them to one of the orphanages with which Matsiko partners.
Because of their Matsiko sponsorship, the boys thrived in school and are now among the best and brightest students in all of India. Out of millions of aspiring students, Manish was the top high school student for his class and was awarded the honor personally from the governor of the state in India from which he was born.
All of this is possible because of the value Matsiko places on the world's most neglected children it serves.
How sponsorship pays off
For Mirta, in Peru, a complete education allowed her to become a Minister of Education in the Colca Canyon region of Peru. Mirta and her family were modern-day slaves working only to eat and pay the rent. The family was so desperately poor that Mirta had no way to go to school.
A sponsor made it possible for her to go all the way through school to complete a university degree! This opportunity, through MCI sponsorship, provided Mirta an equal footing with the nation's most privileged children and she is now serving and benefiting so many others. In fact, in just one generation, with the help of Mirta, her sister is now a CPA and their youngest brother is now a chemical engineer – the family is one to be emulated and not pitied. All because of MCI sponsorship like yours!
We focus on making graduates!
Education in struggling nations is very expensive, so the ability of the world's poorest children to afford it is out of their reach. By sponsoring a child through Matsiko you can help an individual student to achieve the highest level of education or vocational school that is available in their country. This allows these children to become doctors, lawyers, mechanics, engineers, teachers, and many other wonderful professions!
A Matsiko educational sponsorship:
Protects children from child trafficking
Opens up career opportunities that were once beyond reach
Elevates children to equal footing with their nation's most privileged ones
Replaces the cycle of poverty with hope and prosperity
Enables students to share this blessing with others
Your Sponsorship Prevents Child Trafficking!
"There is no better prevention to child trafficking than the Matsiko Sponsorship Program."
Isaac George - Liberia Ministry of Justice - Child Trafficking / Sex Crimes
In Peru, the Peruvian Investigative Police (PIP) wrote over a 50-page report on the value of Matsiko's sponsorship program after we recovered three children who were actually trafficked. Learn Alicia's story here. 
Your sponsorship will be life-giving!
What Your $40.00 a Month Matsiko Child Sponsorship Does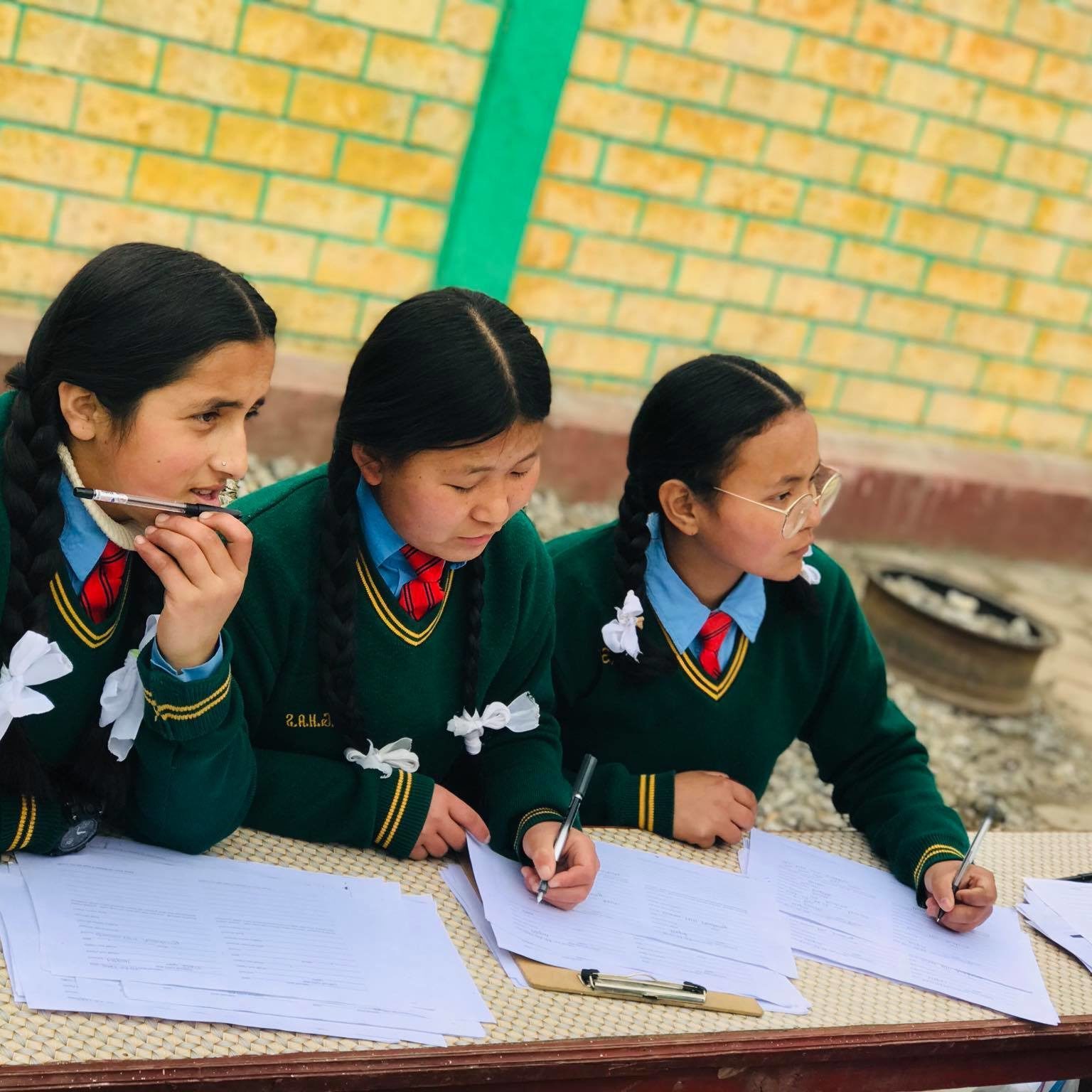 Provide The Essentials
School tuition, fees and supplies, and after school academic support, which encourages them to graduate and move on to university.
Music and More
Students participate in a Matsiko National Orphan Choir which represents their country and performs for local and national dignitaries and audiences, building confidence and self esteem.
The Added Advantage – YOU!
You will encourage your child to persevere through tough times, by knowing you are there to support them through letters, special gifts, and even service trips to visit them.
 Become a Matsiko Education Sponsor Today!
Steller Financial Performance
With nearly 90% of all funds used to directly empower children, Matsiko Children International consistently has achieved the highest Platinum rating for financial accountability with Guidestar, the most authoritative charity information source. All of the other groups like EFCA, Better Business Bureau, United Way, Network for Good, have also given Matsiko their highest endorsement for financial accountability. Matsiko is governed by an independent board of directors. 
Matsiko Children International is a DBA of International Children's Network, a registered 501.c.3 nonprofit organization.